The New Kia Sportage Has Made Some Big Upgrades
in Bryan, TX
Whenever a new car model comes out, there's always some speculation over whether its improvements are really that big of a difference or not. Manufacturers like Kia, however, never have to worry about that speculation, since their vehicles are always leading trends when it comes to what's done right. The Kia Sportage is no outlier there, with its new model being changed in ways that only improve the name, without any fundamental alterations that'd reduce the model's familiarity. For any longtime fans of the Kia Sportage, trust us at Sterling Kia - this SUV has only changed for the better.
---

What's Changed for 2020?
The new and improved Kia Sportage features more horsepower and a more solid sense of itself than its previous iteration. With the 2.4-liter inline engine, the Kia Sportage will roar into your life and leave a mark in the best way. Read on to see what specific changes have been made to improve this distinctive SUV.
Interior
The Kia Sportage has an eight-inch touchscreen to make interacting with the Sportage's entertainment system easy, as well as the inclusion of both Apple CarPlay and Android Auto. If you thought connecting your smartphone was annoying or difficult before, you won't feel that way now.
With Sofino leatherette seating, the Kia Sportage is as comfortable to be inside of as it looks. These seats are ergonomically designed and practically tested to yield results that would support any back. No matter the length of your journey, you'll arrive feeling refreshed inside of this new Kia Sportage, especially when you're making use of the heated and ventilated seating technology.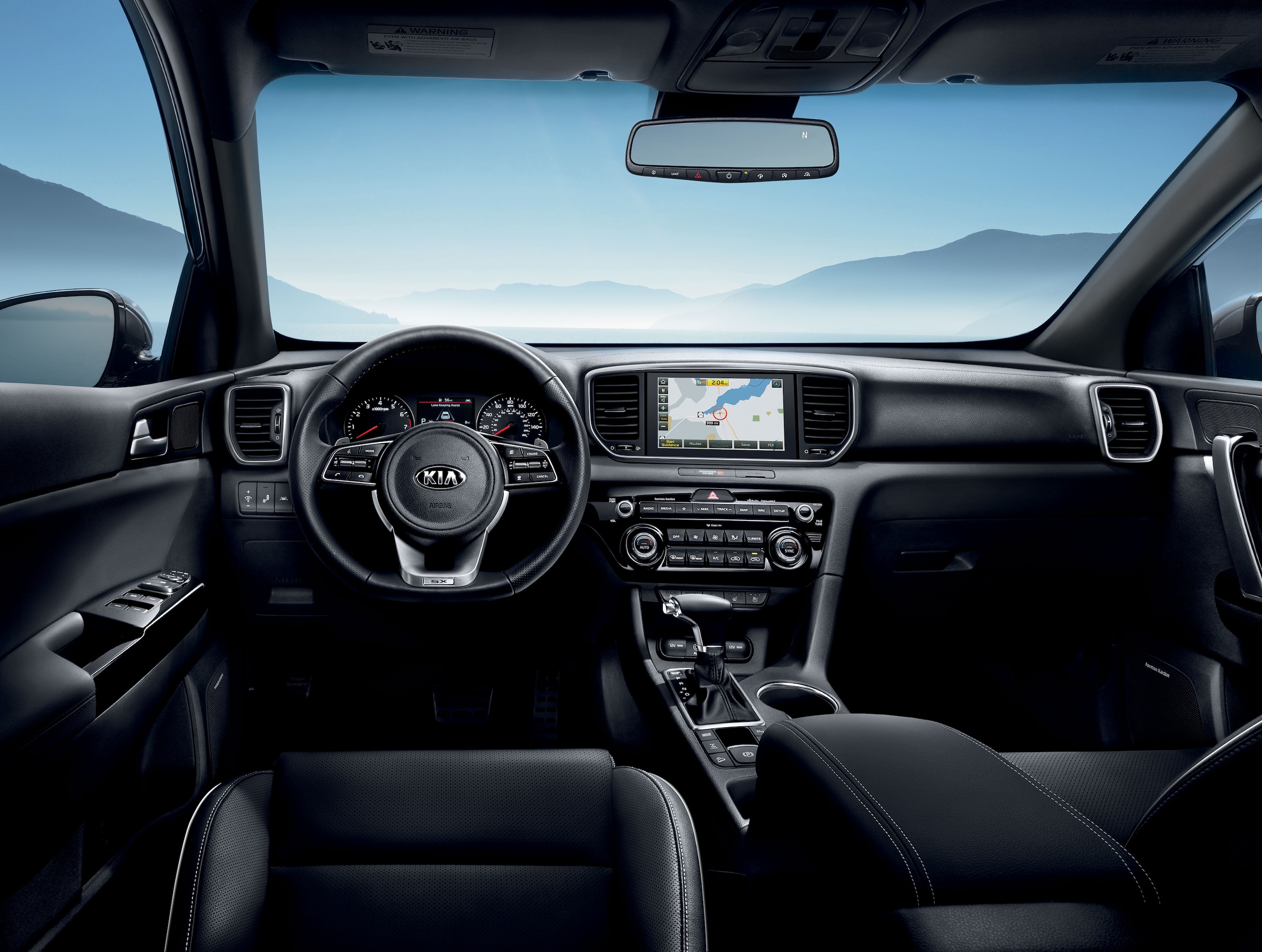 Technology and Safety Features
The Kia Sportage has had its technology improved to make it feel like a car of the future - one that'll cater to your every need. With driver-assist technology to help increase driver awareness, the Kia Sportage makes navigating heavy traffic easy and also aids drivers with the post-collision process by helping to contact authorities and anyone else in the event of something going wrong.
Space
The Kia Sportage has seating for five, making it an ideal pick for any growing Huntsville family looking for a vehicle that offers both comfort and security. With an emphasis on versatility, the Kia Sportage can be spun into many lifestyles and prove a practical tool for a variety of households.
If you have errands to run around College Station, then the Kia Sportage's masterful efficiency will prove helpful in both city and highway environments. The vehicle's compact size makes it ideal for finding tight parking space, while its roomy interior means plenty of room for both your passengers and whatever cargo you might need to store safely.
The Telluride is also full of features that make it an incredibly comfortable vehicle. You can get the Telluride with heated and ventilated seats in the first and second row of seats. You can also get second-row Captain's chairs that will give your passengers a more premium experience. This feature will lower the Telluride's overall seating capacity from eight to seven, though. Your passengers will be impressed with the materials Kia has used in the interior, and with the overall build quality that the Telluride has. It feels as solid as a bank vault.
Exterior
The Kia Sportage is designed to both impose physically and please aesthetically. There's no denying that manufacturers and designers at Kia worked together splendidly to deliver a product that truly leaves an impression, and also serves some practical uses. LED headlights work to provide visibility in as smooth a way as possible, lighting the way with high-beams whenever doing so won't inhibit other drivers.
Performance
With available all-wheel drive and standard front-wheel drive, the Kia Sportage makes navigating tough surfaces, road designs, and sweeping corners that much easier. Two engine options allow you to choose between power and drivability, with both of each represented well in both choices.
Where to Find It and How to Get It
The Kia Sportage is available here at Sterling Kia, and our knowledgeable sales staff eagerly awaits your visit. Here, we're trained to answer any questions you might have about vehicle availability, service, parts, and how the financing process works.
Feel free to visit us here in Bryan anytime. We hope to see you soon and would love to assist you in setting up a test drive, discussing leasing options, and show you our extensive inventory and stunning showroom. If you have interest in the Kia Sportage, then come and investigate it for yourself.
Hours
Monday

9am-7pm

Tuesday

9am-7pm

Wednesday

9am-7pm

Thursday

9am-7pm

Friday

9am-7pm

Saturday

9am-6pm

Sunday

Closed